Soft, safe, warm and quiet, today's carpeting offers excellent value for the price. Explore features like stain-resistance, hypoallergenic fibers, sustainable materials & energy savings.
Warm, stylish, rich and inviting, hardwood makes a distinctive statement. Offering a great range of natural variations in character, grain & color, hardwood is uniquely beautiful.
Laminate flooring is an affordable and durable alternative to genuine hardwood, ceramic or porcelain tile, and natural stone. It's easy to install, it wears well, and it is extremely versatile.
Vinyl flooring has made amazing advancements in recent years. Fashionable & high-tech, it's perfect for busy families who don't want to sacrifice style for functionality and durability.
There's nothing quite as fun as an area rug! Shop over 100,000 area rugs in different sizes, styles, colors, and materials through our online rug shop! Get free shipping on every order right to your home!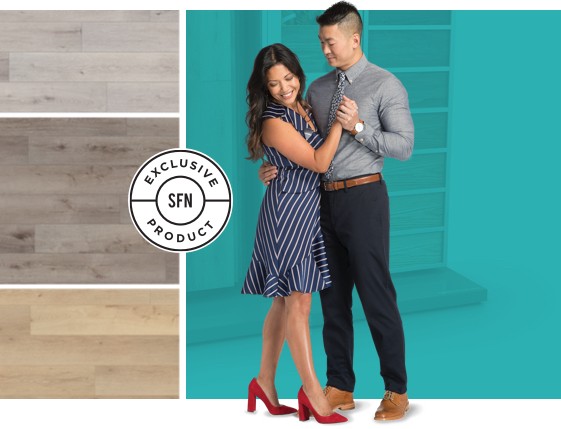 EASY TO LOVE. EASY TO SHOP.
All you love about COREtec "Original" luxury vinyl plank flooring has been curated into a special offering of 48 styles that are exclusively available at Shaw Flooring Network retailers.
Use this space to add a little information that suits the heading above and the logos that follow. This may be about clients, certifications, etc.